You can now buy CBD croissants in London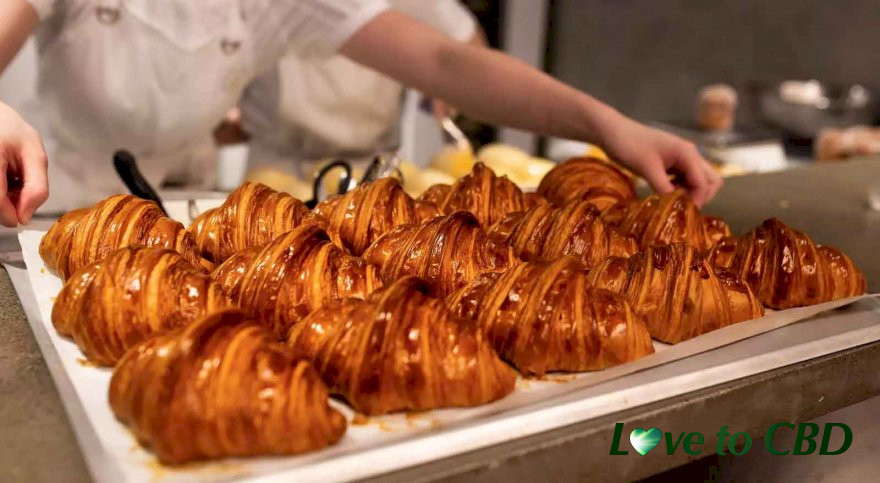 Fans of flaky pastry – rejoice! You can now combine the yumminess of a fresh croissant with the oh-so-modern addition of CBD, right here in London.
These buttery treats don't come cheap, at £7 each, but they are filled with 5mg of CBD oil. The CBD croissants are on sale at Glow Bar, but strangely are only available as a weekend pick-me-up, on sale on Fridays and Saturdays only.
"CBD croissants offer our customers a fun and delicious way to experiment with CBD and experience its benefits," the company's founder Sasha Sabapthay told The Mirror.
"We wanted to provide consumers with a non-alcoholic solution for overcoming social anxiety and raise awareness about hemp as a wellness supplement."
The croissants come via Organic Livity, which uses lab testing to ensure the correct percentage of CBD.
The trendy bar is also home to 'moon milks' and smoothie bowls, ensuring an Instagram-friendly outing whatever you choose. You can also add a shot of CBD to your drinks for £1.50. The venue is all about skincare; from skin-boosting ingredients, to on-site saunas and lots of available beauty products. We somehow feel Kim Kardashian would love it! She did, after all, credit CBD with saving her sanity, and recently threw a CBD baby shower.
Croissants are yet another new food to add to the list of products infused with CBD. We've already had the world's first CBD burger CBD cocktail bitters and we might be close to getting Ben & Jerry's CBD ice cream too.