What happened at Kim Kardashian's CBD baby shower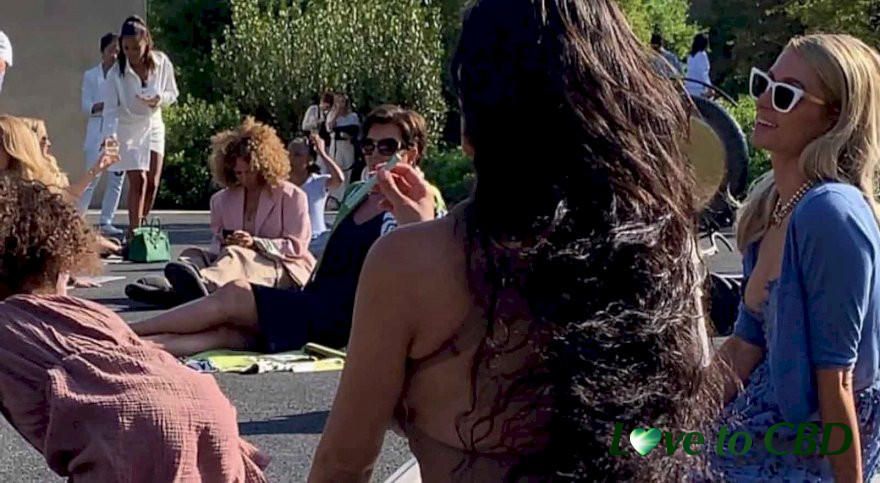 Never one to be behind on a trend, Kim Kardashian-West's baby shower wasn't ever going to be pink-or-blue themed…but even we weren't expecting a CBD party!
When you stop and think about it, it sort of makes sense. Waiting for the arrival of a new baby – while joyous – can be a stressful time, even for the super rich, especially when you have three small children already (North, 5, Saint, 3 and 15-month Chicago). That's without mentioning the general chaos that surrounds the family – film crew, endorsement deals, photo shoots, extended family dramas, album recording and, of course, Kanye's very own church to run. So perhaps that's why CBD started to appeal to Kim – it is, after all, rumoured to bring relaxing benefits and deepened sleep.
When did all this happen?
The Kim Kardashian CBD shower took place on Saturday, April 27, ahead of the arrival of Psalm, the couple's fourth child, who arrived via surrogate. Instead of hosting one of the family's renowned extravaganzas, Kim instead opted for the ultimate chill out. An event that combined meditation, massages, a sound bath and CBD-infused treats and vaporisers.
"what better way to celebrate than to have a little CBD"
Speaking in a video posted to Instagram, she explained to her guests: "Because I'm freaking out and the baby is coming in, like, two weeks, I thought what better way to celebrate than to have a little CBD." She later added: "Let's zen out on a Saturday…So everyone have a puff and put on some oil." She then credited CBD for being 'how I survive life'.
Celeb guests in attendance
Guests included her family and five-year-old daughter North West as well as celebrities such as Paris Hilton, Chrissy Teigen and Jen Atkin – with lots of them choosing to document the day on their own social feeds.
While Kim has said she felt a bit 'ridiculous' having a fourth baby shower, she told E! News that the day was more about her other children, and helping them understand that a new baby was on the way. Psalm Ye is thought to have been born in May, with Kim sharing the first photo of the new arrival on social media on June 10.