Liquid Leggings: CBD Infused Active Wear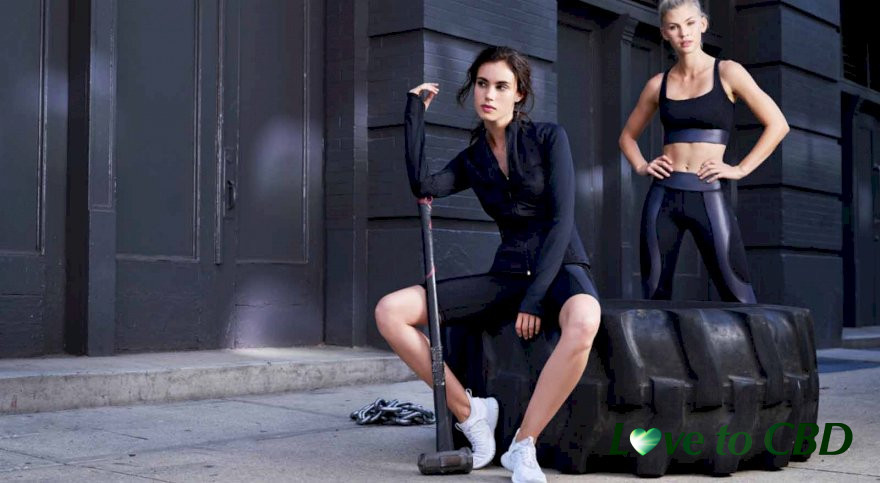 Whats more trendy than going out in your active wear to your favourite local coffee shop and asking for a shot of CBD in your beverage of choice? Doing it while wearing active wear smothered in CDB Oil of course!
Now, while this might seem like an unbelievable punch line, I can assure you that you, too, can out trend your friends and be at the cutting edge of hipness if you just buy the spandex overture. And these suckers aren't cheap! But let's face it, being trendy often requires a certain kind of investment. And the concept is a new one so you won't get lucky uncovering this apparent treasure at any reputable charity shop. So start saving up now, and do it quick, because by the time you're able to afford these puppies the fad might just have passed you by.
Or not…
In recent years the world has seen the rise of CBD and its availability spanning a multitude of industries. And it would appear as though it's here to stay thanks to its growing popularity. The consumable evolution of CBD has produced forms you can eat, drink, inhale, rub in, and now wear making the product convenient to use which, in turn, makes it easier to reap its benefits.
If you're the kind of person who might appeal to wearing the form as your CBD consumption method, let me tell you how to go about it. First, you'll need to visit the online shop of Acabada, a self-proclaimed pioneer in the fashion industry preaching pro-active recovery and quality, sustainable fashion. There are currently 12 different ways you can enjoy the "world's first CBD infused active wear" from the Lafayette Sports Bra ($125) which contains 4 grams of CBD Oil and targets the upper back. To the Delancey Jumpsuit ($275), a full body experience, containing 18 grams of CBD Oil and targeting your quads, calves, hamstrings, upper and lower back.
But how exactly does it work?
Acabada claim that each garment contains up to 25 grams of zero-THC, lab-certified, 99.9% pure CBD which is encapsulated in microscopic droplets that release through friction. So, in essence, the more you move, the more is released dispensing appropriate amounts of CBD depending on the rigour of your workout. The most thoughtful aspect of Acabada's innovation lies in the infused fabric that has been specially aligned to your muscle groups so that the CBD Oil can target specific areas in need much like wearing a medicine patch.
If you're like me, you're probably considering how on earth you won't just sweat it off. Or what happens if your top of the line, trend worthy clothing runs out of it's CBD magic? Can you send it back for a re-soak? Acabada guarantees 40 high-intensity wash-and-wear cycles out of each garment, although special care is required. At which point you can simply keep wearing them containing only 30-35% of the original CBD potency until nothing more exists or you can very eco-consciously choose to
participate in an upcycle program through Acabada in exchange for receiving discounts on future purchases.
We often scoff at the notion of someone reinventing the wheel. But in a way, Acabada just did. So take the leap, be at the forefront of functional fashion and literally ooze CBD. All trendiness aside, we're excited.