Ben & Jerry's announce the launch of CBD infused ice cream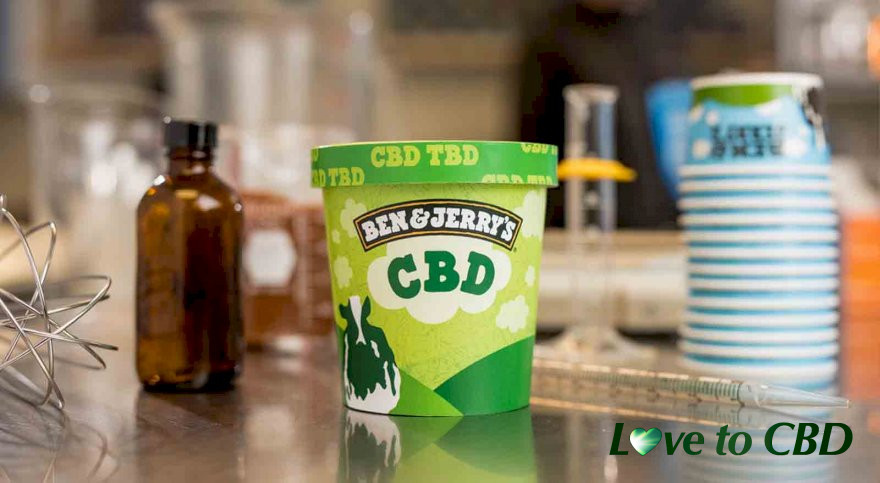 In news that will surprise precisely no one, alternative ice cream brand Ben & Jerry's has announced it's on board with the trend for all things CBD. So much so, that the ice cream moguls are keen to launch their own CBD infused range, as soon as it's entirely legal.
Everything you need to know about CBD in the UK
As you no doubt know by now, CBD sits in a somewhat tricky position, where governments aren't sure whether it should be marketed as medicine or a food and drink supplement. Currently in America – where Ben & Jerry's is based – it's banned by the FDA to add cannabidiol to food or drink. However, this could all change, with talks and research constantly bubbling away.
Ben & Jerry's have submitted their support of CBD as a food supplement to the FDA, and said: "We are committed to bringing CBD-infused ice cream to your freezer as soon as it's legalised at the federal level."
Ben & Jerry's, which has always been committed to listening to public requests, and recently introduced a vegan range, has also encouraged American fans to contact the FDA.
Of course, as you'll know if you've read about the difference between cannabis and CBD, the latter lacks significant quantities of the THC of the illegal drug, so should CBD ice cream become a reality, it won't get you high. But it might well improve your mood even more than regular ice cream!
Meanwhile, also in the USA, the original founder of the Jelly Belly Company has launched a range of CBD-infused jelly beans – although Jelly Belly have been quick to distance themselves from this. Other trends springing up both at home and abroad include CBD-infused coffees, milkshakes, cocktails and even fry ups!