CBD is a great addition to your skincare routine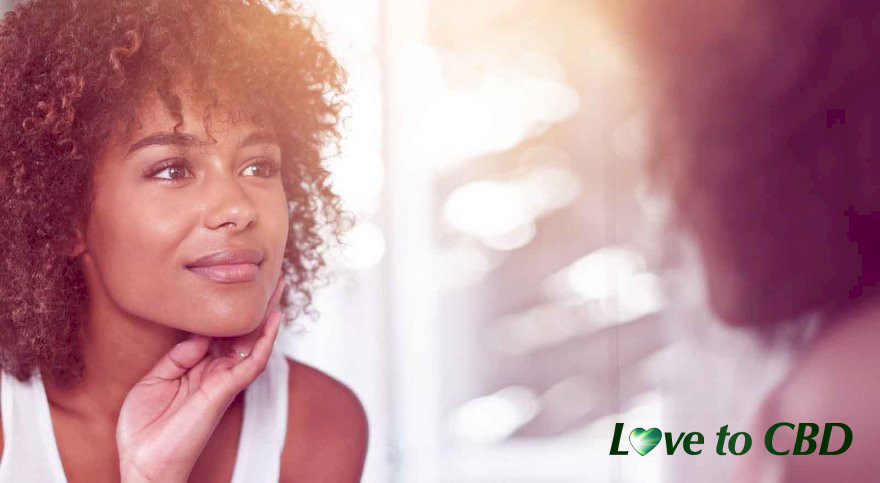 CBD is one wellness trend that's refusing to go away – and it's not just about supplements, with CBD skincare taking off all around the globe.
A recent poll showed that Generation Z – those born between the mid-1990s and late-2000s – are twice as likely to use CBD than the national average. Which could explain why it's popping up in health drinks, spa treatments, make-up and skincare.
With suggestions that CBD can help to reduce inflammation, it seems like a natural addition to any skincare range. Now we're seeing topical CBD being included in products such as skincare oils, body balms, bath bombs and face masks.
CBD skincare makes sense because..
Shiona Redmond, founder of luxury CBD oil beauty and lifestyle brand Graces London, says: "CBD extracts can be absorbed through the epidermis layers of the skin to interact with cannabinoid receptors located on skin surface cells. With the skin being the largest organ of the human body, what we put on our skin doesn't only affect the skin, but it can have long-lasting effects on our health and general well-being."
Indeed, testimonials on the Grace London website – which sells CBD body and lip balm and a roll-on moisturiser – say that the products have helped with acne, back pain, chronic pain and to aid muscle recovery after exercise.
Aimed at a younger audience, Milk Makeup has launched the Kush range, which features mascaras, face masks and lip balms infused with CBD.
The CBD is said to act as a binding agent that helps give the mascara, for example, a creamy texture and condition lashes. As a bonus, it's a vegan alternative to the common mascara ingredient of beeswax.
The reason CBD could be proving so popular in beauty and skincare products is because there's every chance that it actually works – and here comes the science part.
The human body produces its own cannabinoids, which have the same composition as the CBD cannabinoids from cannabis plants. Therefore, any CBD intake theoretically interacts with our bodies in a similar way. The sensation our own cannabinoids give us is similar to the endorphins you get after a great workout, because the naturally produced cannabinoids in the brain are heavily linked with euphoria and serotonin.
Including CBD as part of your skincare or beauty ritual means you're giving your body that natural high from the inside and the outside – something that surely can't be sniffed at!