Could there be a CBD Coca-Cola?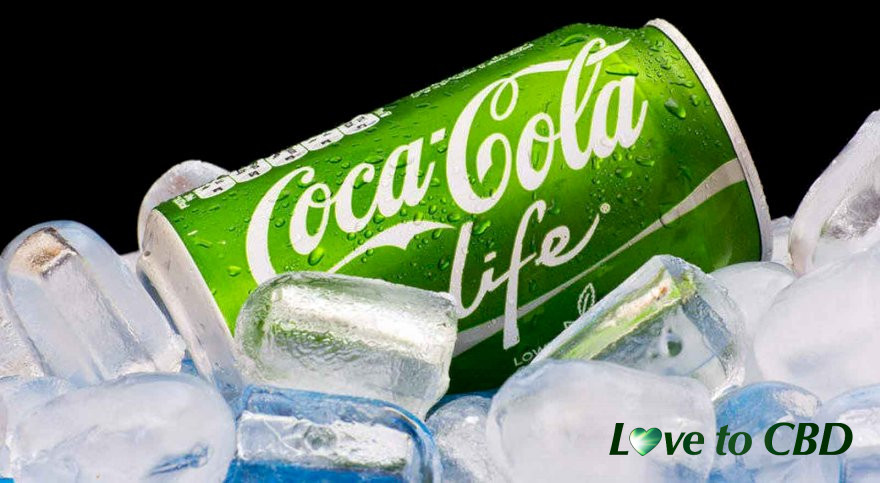 With everything from rum to gummy bears to body lotions infused with CBD, it was only a matter of time before the household brands we know and love got in on the act.
It appears that Coca-Cola could be the next to do so, although they're keeping tight-lipped on when it'll happen.
Rumours had been abounding that we could see a can of cannabidiol Coke in our supermarkets some time soon, and although the multinational beverage company have denied that's the case, they have said that they have their eye on the industry.
In a statement responding to talk that Coca-Cola were planning to partner with Canadian cannabis firm Aurora, the company's spokesman, Kent Landers claimed that there were no plans to introduce CBD infused drinks to their range any time soon.
"We are closely watching the growth of non-psychoactive CBD as an ingredient in functional wellness beverages around the world," Landers teased, however, also saying, "The space is evolving quickly."
The wellness industry has latched onto CBD as its latest hot ingredient, so it makes sense that other mainstream brands are monitoring its growth.
Similar to Coca-Cola, alcoholic drinks firm Diageo (who own the likes of Tanqueray and Johnnie Walker) have stated that they're not about jump right into the cannabis industry, but will be looking to see what the future holds. If they did decide to invest in cannabidiol, they'd be following the likes of Constellation Brands, who own Corona among other drinks, and recently pumped $4million into cannabis company Canopy Growth, upping their share to 38%.