The world's first CBD burger is here!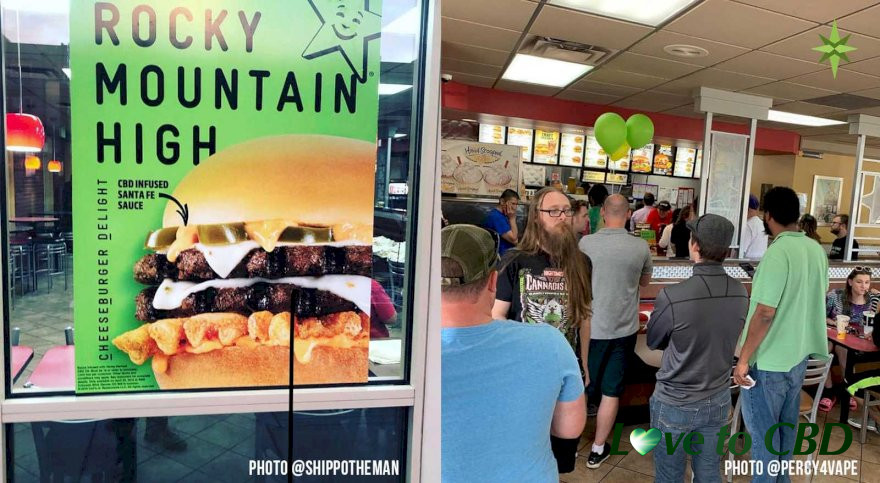 CBD has been popping up in all sorts of snacks in the US, the latest being the humble burger, after Carl's Jr launched the world's first in April. The two-patty burger was served with jalapenos, pepper jack cheese, fries, and a special CBD-infused sauce. Sounds yummy!
This was a slightly risky move on the restaurant's part, as while CBD is legal in America (as of late 2018) it hasn't been passed by the FDA as suitable for using in food or drink. On the other hand, the dosage in each burger was an incredibly low 5mg so it probably had little to no effect.
The burger, which retailed at $4.20, was called the Rocky Mountain High: Cheeseburger Delight, although it's worth pointing out that CBD doesn't come with a high (unlike cannabis) as it's sold with only trace levels of THC.
Carl's Jr decided to launch the cheeseburger on the West Coast, being a West Coast brand, and also because Denver was the first state to create a legal marijuana market. It legalised recreational cannabis in 2014.
Want to try it? Sadly, this is currently a one-off, with 1,000 burgers only available on April 20th at the Denver, Colorado branch. But the chain is considering rolling it out across the US, especially after it received overwhelmingly positive feedback, and certainly piqued curiosity. "If anyone is going to do it, I want Carl's Jr to do it," Patty Trevino, Carl's Jr's senior vice president of brand marketing, told Business Insider.
Either way, we suspect this isn't the last we'll see of CBD-infused fast food!