CBD ice cream has launched in Scotland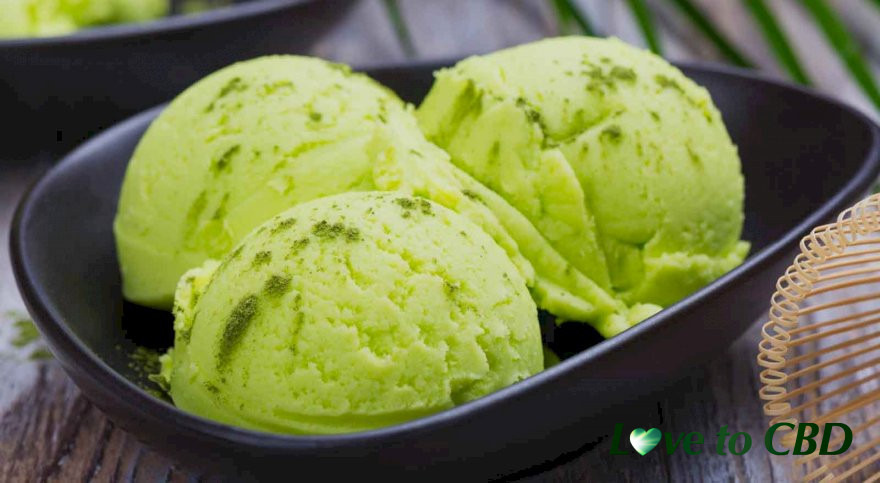 With the mercury rising, it's time to cool off with an ice cream – and what could be more 2019 than a CBD-infused cone? We heard earlier in the year that Ben & Jerry's are keen to make a CBD ice cream as soon as possible but they've been beaten to it by an enterprising Scotsman.
Kyle Gentleman has already gained notoriety in the dairy world for creating alcoholic ice cream for adults, including WKD Blue and Strongbow Dark Fruits flavours. He's also tried some even more unusual concoctions in his time, such as the surprisingly popular mayonnaise flavour. He's now turned his attention to ingredient-of-the-moment CBD, making the Cannabidiol Cornet.
The green treat is available in his two ice cream parlours near Stirling, Scotland. Kyle had the idea six months ago after hearing about the rumoured benefits of CBD. The 28-year-old worked with wellness company Natures Medics to make the product, using three drops per scoop of vanilla ice cream. Elaine Grant, from Natures Medics, was all for the idea having used CBD oil to help ease pain for her mother, who has arthritis.
How does it taste? According to Kyle it has an 'earthy, herbally plant taste.' Such is the curiosity around the supplement, that his supply quickly ran out.
"When I first thought of the idea I didn't think CBD oil had a lot of public acceptance. But I think now with so many conditions going about, I believe this is the right time to have it in our ice-cream," Kyle told the Daily Star.
"Word spread pretty quickly and it ran out almost straight away. The feedback I've had from customers is that they were surprised to find that it actually tastes delicious despite the fact you can tell it has the oil in it too."
The new flavour costs £2.50 per scoop, from ICE in Redding and Larbert.