Harley Street clinic offering CBD-based medical treatments set to open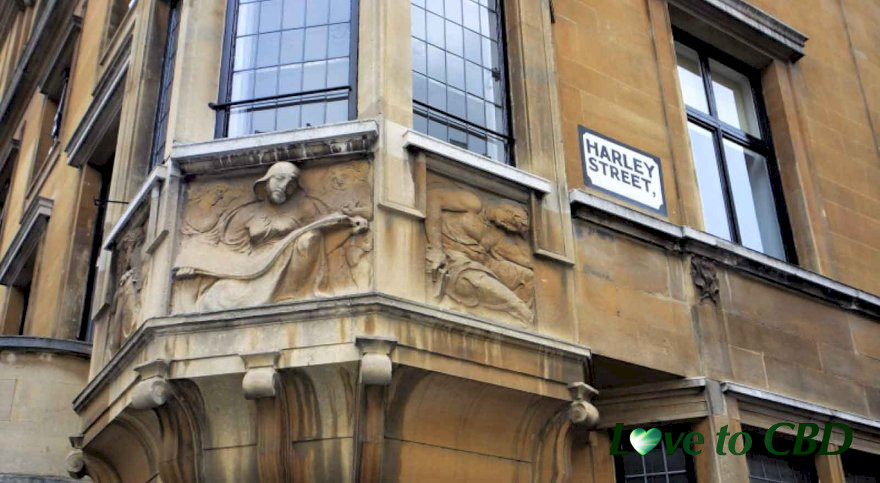 A new medical cannabis clinic focusing on cannabidiol medical treatments will be opening imminently on London's prestigious Harley Street.
This will be the first standalone site for The Medical Cannabis Clinic – who have been running clinics in Manchester – and it will be flagship spot for their team of specialists.
They will be treating conditions such as Ehlers Danlos Syndrome, Parkinson's Disease, Motor Neurone Disease, and a wide variety of chronic pain illnesses such as Fibromyalgia. Patients can also come to them for mental health conditions.
The idea was thought up by a number of clinicians – including Professor Mike Barnes, Dr Elizabeth Iveson, Dr Elie Okirie, and Dr Attam Singh. Each GMC registered practitioner brings a different specialism to the team, with everything from neurological experts to psychiatrists able to weigh in on patient needs.
Cannabis legislation changes
It came about after legislation changes in the UK in 2018 that made the hemp-derived compound legal, following calls to the government from those who felt it was medically beneficial. Despite this law change, however, it can be difficult to access CBD on the NHS.
Professor Mike Barnes, director of The Medical Cannabis Clinic, said: "Patients suffering from chronic pain, serious neurological or psychiatric conditions have been crying out for this kind of life-changing treatment."
"This clinic will represent a lifeline to the thousands of patients in the UK who have found other treatments ineffective. The hope is that over time patients all around the country and not just in London and Manchester will have access to the relief that they need."
Patients who have found that traditional medicine has not had the level of efficacy they desire will be able to get a referral letter from their GP, allowing Medical Cannabis Clinic to see which route is best for them and whether CBD is suitable.
Research into cannabis is still ongoing
Although more research needs to be undertaken to find out more about cannabis and its relation to pain management and improved mental health, anecdotal evidence from those who've tried it has been positive.
One former patient at the Medical Cannabis Clinic (who has Ehlers Danlos Syndrome) stated: "Before medical cannabis was available, I was prescribed 13 different medications including anti-sickness and pain relief three times a day… It got to a stage where medication was not controlling my symptoms and those that helped could only be administered in hospital."
Following the introduction of CBD to her treatment schedule, she says: "Since starting my prescription, which I take by vape, there has been a reduction in my symptom severity in terms of reduced pain, improved sleep quality and stimulated appetite… I've finally been prescribed a medication I can tolerate, has minimal side effects and actually works. My quality of life is improving daily."
There's no exact date for the Medical Cannabis Clinic in London at present, but it's slated for summer this year, after which more locations are planned, including Birmingham.