You can now take a CBD exercise class in London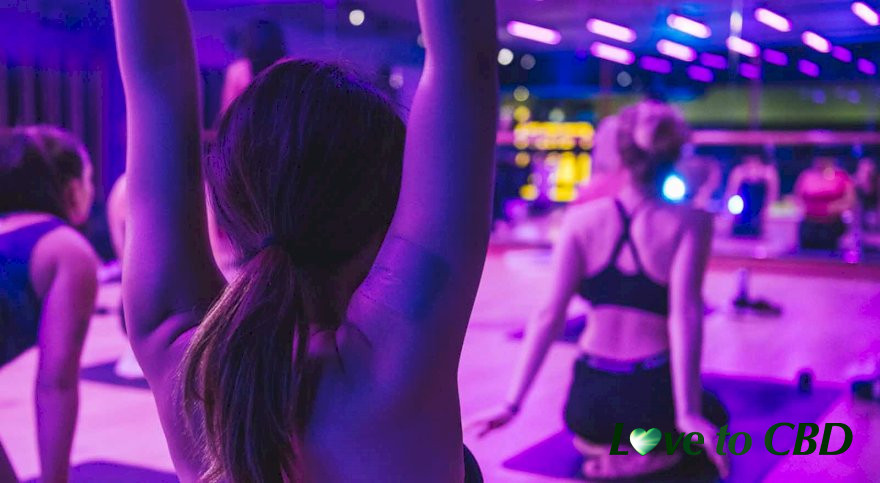 Move over spin, ballet barre and boxercise, there's only one exercise class we're interested in – and that's Gymbox's new Cannabliss stretching class. "It doesn't get more dope than this," comes the tagline, and with the benefits you're expected to see after taking the class – which combines targeted stretches with the use of CBD patches – the head honchos at the gym chain might just be right. CBD exercise is now here.
The "recovery-focused" class – which is currently only available in five London locations – claims to offer a unique double whammy when it comes to relieving the aches and pains often associated with a "static 9-5".
A similar exercise to yoga
And, while CBD exercise class attendees have reported that it looks a lot like yoga – it takes place on a mat and involves holding lots of long stretches – it's actually more holistic and centres on functional stretching using foam rollers and massage balls.
Billed as a physical therapy class, you'll perform stretches you'd see in a yin yoga class, as well as mobility and meditation-style breathing exercises, all reportedly made that little bit easier as the CBD patch should help to relax your muscles, so the stretches are less painful.
Settling into the class, Cannabliss devotees are given a patch to stick on a particularly sore part of the body and advised to keep it on for 24 hours to reap as many benefits as possible.
Instructors reiterate that users won't get a high and joke that, should they start to crave snacks, it'll be nothing to do with the CBD patch and everything to do with the fact they haven't eaten a big enough lunch and are simply hungry!
The CBD exercise patches are infused with cannabidiol, a compound found in the cannabis plant said to contain healing properties without being psychoactive. The use of the patch, alongside guided stretches, is said to reduce inflammation, thereby speeding muscle recovery.
CBD exercise classes are ideal for those with a sedentary lifestyle
Great if you sit at a desk all day, have a sedentary lifestyle or do a lot of cardio and strength training and nothing in the way of holistic fitness, Cannibliss classes target those hard-to-reach tight spots and, while it can feel painful in a sports massage kind of way, the results appear to be indisputable and hugely beneficial when it comes to joint and muscle recovery.
After just one class, Gymbox say devotees will see increased muscle mobility, plus the stretching, breathing exercises and the use of CBD should leave class-goers feeling less tense, more relaxed and thus perfectly primed for a great night's sleep.
Cannibliss could well prove to be the perfect antidote to a week of commuting, hitting the gym and beavering away at your desk! Where do we sign up?!