Deliveroo is set to offer CBD soft drink deliveries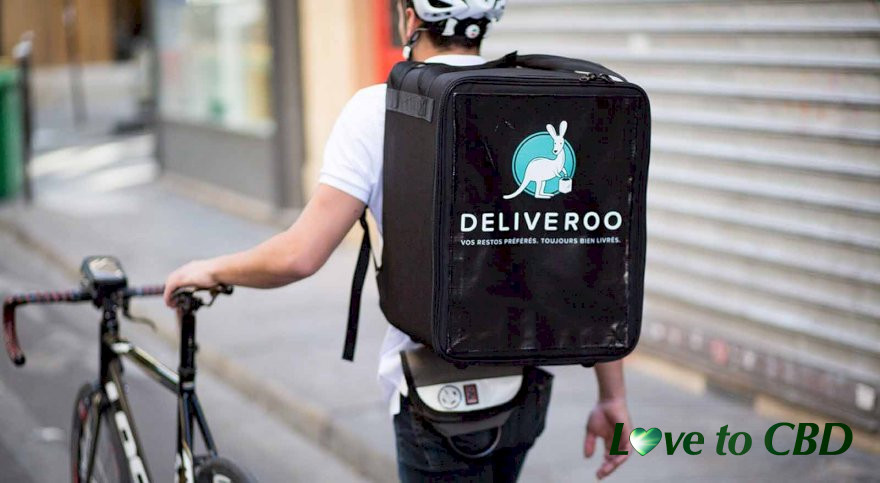 Deliveroo – which as most Brits already know is a food and drink delivery service, using cyclists couriers to bring you take aways in minutes – is set to deliver CBD infused soft drinks alongside more traditional orders.
This is the first service of its kind to launch in the UK, meaning CBD drinks can reach a customer within 45 minutes – and often even faster.
Now alongside your usual Nando's order, or perhaps a cheeky Friday night curry or hung-over McDonald's, you can order a soft drink containing CBD too – something unimaginable in this country until recent months.
"We are constantly looking for ways of bringing new, exciting and healthier brands in the food and drink industry to our customers," says Tom Peters, director of health at Deliveroo, stressing that innovation was at the core of the delivery service. "We're excited launch a 'CBD On Demand' service."
CBD infused drinks have been big news in the British market over the last 12 months or so, with new launches including gins, beers, rums, vodkas, and cocktail bitters, all with the distinctive CBD flavour. Many consumers find that CBD adds a rich, almost earthy taste that makes it a natural pairing for alcoholic drinks, especially when used to mix cocktails.
This latest Deliveroo offering really cements how quickly the industry is adapting to demand, and how rapidly the use of CBD in soft drinks has become something as normal as ordering a Saturday night take away. It's an exciting time for the industry, and we've got no doubt that CBD drinks and supplements are set to reach consumers in increasingly innovative ways over the coming months.