8 Celebrities who love CBD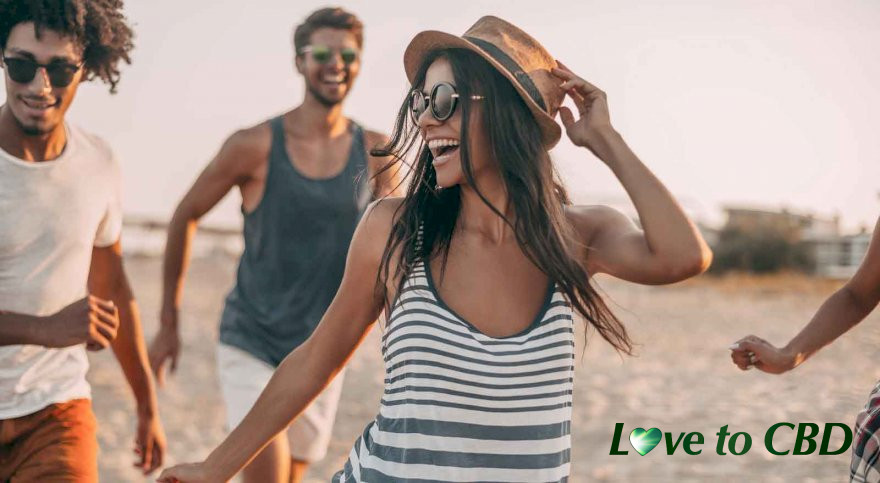 Celebrities are always the first to try a new health trend, so it's no surprise that Jennifer Aniston, Olivia Wilde and Alessandra Ambrosio are big fans of CBD oil. Here, we explain why these high profile men and women are CBD converts, and how they say it's helped them.
Jennifer Aniston uses CBD for stress
It can be stressful being a world-famous film star, apparently, so Jennifer turns to CBD to help with pain, stress and anxiety. 'It has all the benefits of marijuana without the high,' she told US Weekly.
Alessandra Ambrosio finds CBD helps her sleep
She won't be the first (or last) Victoria's Secret Angel to suffer from sleepless nights in the run up to the world-famous runway show, but the model has previously turned to CBD oil to "help her nod off", and has found it works for her.
Olivia Wilde uses it to relax
The actor-turned-director found her body was 'wrecked' after a long Broadway run. Keen to avoid painkillers, she started using a CBD-infused body lotion to "loosen up her stiff neck".
Whoopi Goldberg has her own firm
The Sister Act star has previously said: 'I feel like if you don't want to get high, this is a product specifically just to get rid of discomfort.' She's even started her own CBD and medical cannabis brand, and uses it personally for "pain, glaucoma and stress".
Mandy Moore loves CBD for foot pain
Ok, so it's not a problem many of us are bothered by, but walking the red carpet all night in a pair of killer heels can be, well, a killer. Heel-wearing celebs are always looking for ways to take the edge off, and singer and actor Mandy Moore turns to CBD oil to "soothe her feet". Her stylist recommended the trick and she tried it out at the Golden Globes.
Kim Kardashian – mega fan – loves CBD
As you'll know if you've seen our report on Kim Kardashian's baby shower, she is a huge CBD enthusiast and swears by topical salves.
Busy Philipps takes CBD gummies
The actor has openly struggled with anxiety for years, and has tried a range of remedies. She's said that acupuncture and loves CBD gummies, in particular, have "helped her feel more balanced".
Tom Hanks is involved with research
The beloved actor and filmmaker is such an advocate of CBD – which he uses to ease his anxiety – that he even partnered with Cornell University to help study how CBD could help with Type II diabetes. He's been quoted as saying: "I gave CBD oil a try. It was a huge relief for me to feel like myself, yet the edge was gone. A bonus to the whole thing was the relief from various aches and pains I have. Especially the arthritis in my knees. It immediately alleviated 90% of my pain"