WHAT IS THE DIFFERENCE BETWEEN HEMP SEED OIL AND CBD OIL?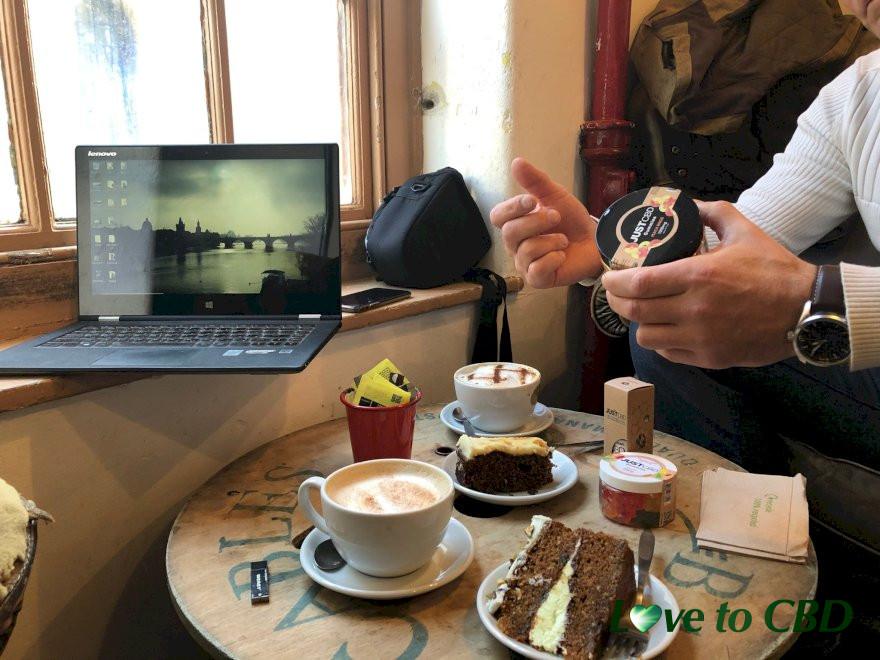 Supplements that are derived from hemp and cannabis plants have started to become all the rage over the past few years! This rapid growth in popularity is mostly due to the vast amount of scientific research coming out that illustrates the many physical and mental health benefits these plants can promote within the body. However, one of the most misunderstood hemp-based items on the market is hemp seed oil. Many people often walk right past this amazing product because they are not familiar with the unique uses for hemp seed oil.
Let's take a closer look at this powerful hemp-based product below.
WHAT IS THE DIFFERENCE BETWEEN HEMP SEED OIL AND CBD OIL?
First things first, it should be made completely clear that hemp oil and CBD oil are not the same products. CBD oil is probably the most popular hemp-derived supplement in the industry due to the fact that it is rich with a special molecule known as CBD. A growing amount of scientific evidence has been unearthed in the many potentially beneficial health properties this compound can provide our bodies.
CBD (which is also called cannabidiol) is a cannabinoid that is found in many plants throughout nature. Hemp and cannabis plants are particularly rich in cannabidiol and that is why their leaves, flowers, and stalks are often used as the starting material to extract CBD oil from. As most of us already know, marijuana and products made from it are still illegal to use and possess throughout most of the country. CBD oils derived from just hemp are legal in all 50 states!
In comparison, hemp oils are one of the few hemp concentrates that contain no CBD at all! Not only are they used in a different way, but they also provide a completely different set of health benefits to our bodies. Hemp seed oil doesn't contain cannabidiol because it is pressed from the hemp seed (which contains almost none of this cannabinoid).
WHAT IS HEMP SEED OIL GOOD FOR?
There are so many different hemp oil uses; it can essentially be used in the same way that any cooking oil can. However, hemp seed oil may pack a more powerful dietary punch than the oils you already use since many nutritional experts think of it as a type of superfood!
This oil is an ideal dietary supplement because it provides the perfect ratio of beneficial proteins, antioxidants, and nutrients all by itself. On top of this, hemp seed oil is one of the only food sources on earth that contain high amounts of BOTH essential omega-6 and omega-3 fatty acids!
While being the perfect nutritional supplement, the powerful antioxidants (such as Vitamin E) found in hemp oil are very helpful in a variety of cosmetic products. Cosmetic application manufacturers use it as a base for many shampoos, soaps, moisturizers and face creams.
IS HEMP SEED OIL GOOD FOR SKIN?
While it is obviously a fantastic thing to eat, it is not uncommon to hear of people using hemp seed oil for skin treatments. Let's look at the main reasons they do here:
Helps moisturize the skin
Most people are starting to turn towards more natural skin moisturizers such as coconut, grapeseed, and argan oil. Hemp seed oil can easily be used as a replacement for your clients' lotions while also providing a fantastic array of organic phytonutrients that can be easily absorbed into your body.
Regulates oil production
Almost miraculously, hemp seed oil can moisturize the skin without clogging any pores at all. It also helps control bodily oil production in general. These properties make hemp seed oil a perfect solution to re-balance oily skin.
Combats certain skin conditions
Atopic dermatitis is a condition that causes the skin to become itchy and red. Psoriasis is an auto-immune disorder that attacks the skin as well. It causes affected skin to become flaky while causing patches of discoloration that can range from silver, white, to red in color. Both of these ailments are characterized by excessive skin inflammation.
Luckily, an omega-6 acid known as gamma-linolenic acid (GLA) found in hemp seed oil has been shown to be a fantastic anti-inflammatory compound that can be directly absorbed by the skin, even by those suffering from the above skin conditions. On top of this, GLA also has been shown to promote new skin cell generation and growth in affected areas!
Reduces the occurrence of acne
Since acne is also a type of skin inflammation, hemp seed oil has been shown to be quite effective at controlling breakouts in the same way that it can manage certain skin ailments due to its concentration of omega-6 acids. Not only do the antioxidants help regulate inflammation, but the fact that hemp oil can effectively moisturize the skin without clogging pores makes it a perfect solution for those with acne.
Provides anti-aging properties
The significant concentration of antioxidants, especially Vitamin E, in hemp seed oil provide a powerful anti-aging benefit to hair and skin. These powerful, beneficial compounds are why hemp seed oil for face care is often used. Many users report seeing a marked diminishing of fine lines and wrinkles on their face after regular use! The oleic and linoleic acids that hemp oil is rich with seem to provide anti-aging benefits while also promoting overall skin health as well if ingested orally.
HOW DO PEOPLE USE HEMP SEED OIL FOR SKINCARE?
Believe it or not, your customers can apply hemp oil directly on to their skin. Hemp seed oil alone has the capacity to penetrate the skin layer effectively and deliver nutrients and antioxidants directly into the body. They shouldn't hesitate to quickly apply it to counteract dry patches, itchiness, and irritation. Your clients can also cover their affected areas with bandages for a few hours after application in order to ensure that the hemp oil stays untouched for as long as possible. Just make sure that you pre-test it on a part of your skin in order to confirm that your hemp oil doesn't cause an unwanted reaction.
Hemp oil can also be incorporated with other soothing and anti-inflammatory products to great effect. Don't hesitate to mix it with other moisturizers such as coconut oil or invigorating essential oils such as rosemary, mint, or lavender oil.
CAN I RUB CBD OIL ON MY SKIN?
You certainly can! If you feel as if your skin needs some more intensive care, it might not be a bad idea to start rubbing cannabidiol topical products into your skin. CBD is known to be an extremely powerful anti-inflammatory agent and oils containing it could potentially help combat acne, psoriasis, atopic dermatitis, and other aggravating skin disorders at a more effective level than hemp oils by themselves. Don't hesitate to try some if you feel that you might need further treatment!