A Guide to Buying CBD Products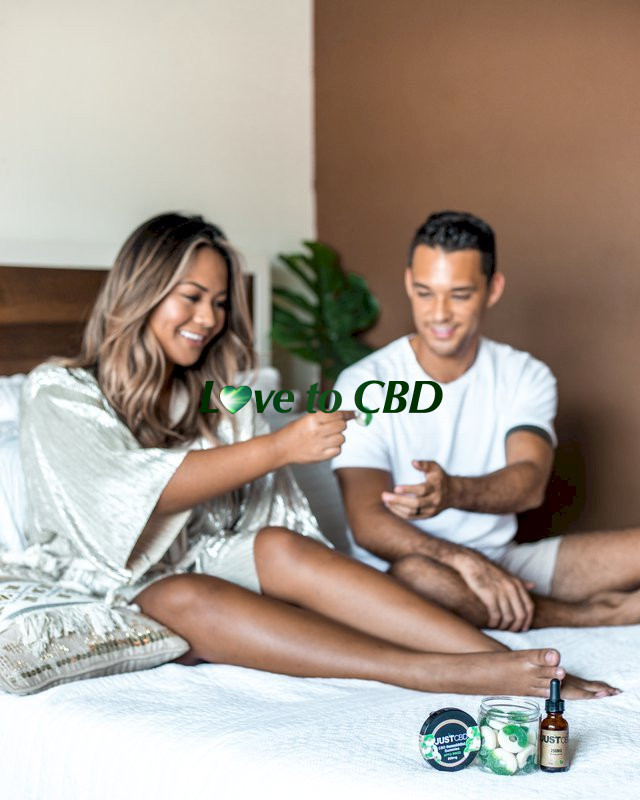 A Guide to Buying CBD Products
Buying CBD products is now easier than ever. Unlike marijuana, many CBD products are now completely legal in the United States and there are many different ways to buy them. Not only can you find CBD in many hemp stores, health stores, and pharmacies, but it's also exceptionally easy to buy CBD online nowadays and get it delivered directly to your address anywhere in the country.
Beginners to CBD might get a little confused when it comes to buying CBD products, though. There's a whole lot to choose from, and while products like oils and edibles might stand out as more popular, there are tons of different ways to use CBD which are worth trying. What's more, it helps to know the difference between things like full spectrum CBD and CBD isolate and the difference between CBD and THC.
Still, it's pretty easy to get a grasp of and once you know exactly what you're buying, you can start getting all kinds of CBD products straight away. CBD is affordable, safe, legal, and users find it helpful for all kinds of reasons. Here's a guide to buying CBD products, the different types of products, and where you should buy them.
What is CBD?
CBD is short for cannabidiol, one of the many chemical compounds found in cannabis and hemp plants. These plants are made up of over a hundred compounds known as cannabinoids, each of which has its own effects when consumed by humans.
Many people are familiar with THC, the psychoactive cannabinoid which gives cannabis its intoxicating effects. In contrast, CBD is non-psychoactive and won't make you high, however, users still find CBD consumption therapeutic for its own reasons.
When consumed, CBD attaches to cannabinoid receptors in the body and impacts the body's endocannabinoid system. The endocannabinoid system is linked to various processes in the body including mood, memory, pain sensation, and many others. Although research on CBD is still in its early stages, many medical cannabis programs use CBD to help patients with symptoms.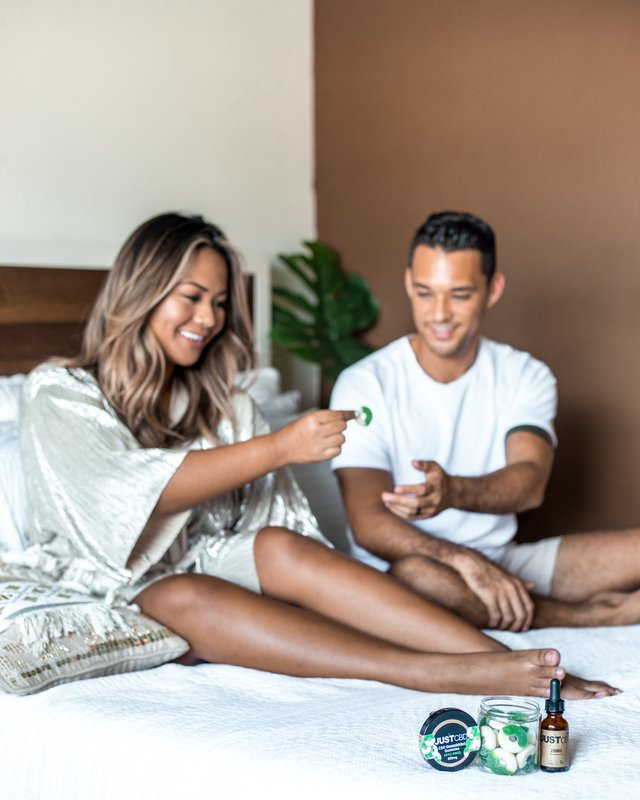 Are CBD Products Legal to Buy
Cannabis-based CBD products are only legal in certain states, and often only for medical patients. However, hemp-based CBD products are now widely legally available across the United States. Because of this, many people now buy and use CBD as a daily dietary supplement.
You can now legally buy CBD products in the United States. In the past, hemp products were illegal along with cannabis products. However, the laws on CBD have loosened up significantly since then, making it much easier for any consumer to find and use.
The production and sale of CBD became a lot less restrictive as the federal government passed the 2018 Farm Bill. It's now legal to cultivate and sell CBD products, and for all US consumers to buy and use them. That's why you'll often now find CBD products in all kinds of places from specialist CBD stores to your local grocery store.
With that said, there are limitations on the kinds of CBD products you can buy. Legal CBD products must use hemp extracts and contain less than 0.3% THC. Sellers need to test their products to ensure that they don't surpass the legal limits.
Marijuana-infused products are still illegal in many parts of the states, especially as they generally contain much higher levels of CBD. However, most CBD brands now use hemp extracts to create totally safe and legal CBD products. These won't make you high and won't make you fail a drug test.
Although CBD is federally legal and users should not be punished for using it, some states still have complicated laws on CBD. For instance, there have been reports of users being arrested for CBD products in Texas and Florida. Missouri requires users to sign up for a Missouri Hemp Extract Registration Card. However, most states have no restrictions on hemp products and even encourage the sale of them.
The Difference Between Cannabis and CBD
Cannabis products are still illegal in many parts of the United States whereas CBD products made from hemp are legal on a federal level. So what's the difference? Although the two products come from similar places, there are many differences between the two.
CBD can come from both marijuana and hemp plants. While both of these are part of the cannabis species, they differ significantly in their chemical makeup. Most importantly, marijuana has much higher levels of THC whereas hemp contains high levels of CBD with low levels of THC.
While CBD can be extracted from marijuana plants and isolated, there are much stricter restrictions on the cultivation and use of marijuana plants when compared to hemp. This is why many CBD brands now focus solely on hemp products.
Hemp-based CBD products only contain trace levels of THC. That means that they won't give you any psychoactive effects and won't make you fail a drug test. Not only are they legal, but they're also much safer to use without any risky side effects or consequences.
Users in legal states are able to get products with both THC and CBD, such as 1:1 THC-CBD Oil. These products are useful for those who want the effects of both THC and CBD. However, most users are best sticking to hemp products if they purely want to use CBD.
Where to Buy CBD Products
Hemp products are legal across the country and you can now find CBD products in various hemp stores, smoke shops, health stores, and even some pharmacies and grocery stores. These products contain less than 0.3% THC and you won't need a medical prescription or proof of age to buy them.
Users in legal marijuana states or those with medical marijuana prescriptions can also buy CBD products from legal stores and dispensaries. These products may contain more THC and you can also buy products with both THC and CBD.
The easiest way to get your hands on CBD products is to buy CBD online. You can now order all kinds of CBD products from tinctures to edibles and have them delivered directly to your doorstep wherever you are in the United States. This is usually the easiest and most convenient way to get affordable, high-quality CBD products.
Types of CBD Products
There's a great deal of variety when it comes to how to use CBD. Cannabidiol extract can be infused into all kinds of things, from oils and tinctures to food products. As such, you can now buy various different types of CBD products. Here are some of the popular types of CBD products available to buy.
CBD Tincture – Also known as CBD Oil, CBD Tincture is generally the most common kind of CBD product you'll find. You use CBD Tincture by measuring out a dose of the oil with the dropper and applying it under your tongue. After holding it there for around a minute or two, you'll absorb the cannabidiol and you can swallow the rest. CBD Tincture is popular as it provides a quick, convenient, and discreet way to consume CBD. You can also get different kinds of tinctures, such as CBD Isolate Tincture and Full Spectrum Tincture.
Types of CBD Products Edibles
CBD Edibles – Another hugely popular type of CBD product is CBD Edibles. In short, CBD Edibles are food products infused with cannabidiol. All you need to do is eat these and your body will digest the cannabidiol into your system. They come in the form of various tasty snacks, such as CBD Gummies, CBD Protein Bars, CBD Dried Fruit, and CBD Honey Sticks. Many users opt to use edibles as they make for an enjoyable way to take CBD.
CBD Topicals – CBD Topicals are a little unique in comparison to other CBD products. Instead of being absorbed into your bloodstream, CBD Topicals are simply absorbed through the skin to attach with cannabinoid receptors there. Despite this, many users find topicals useful for targeting specific areas of the body. Topicals can also come in numerous forms, such as CBD Bath Bombs and CBD Pain Cream.
CBD Vape Products – You can also buy CBD Oil that's designed for vaporization. Vaping is a healthy, smokeless way to inhale CBD. You can use CBD Vape Cartridges or CBD Vape Oils in conjunction with a vape pen or vaporizer to get the effects of CBD. Vape products come in a variety of tasty flavors to make the vaping experience more enjoyable.
CBD Isolate – CBD Isolate is a form of concentrated CBD that comes in powder form. Due to the isolation process, this product gives you super pure, highly-concentrated CBD and only a small amount is needed. You can infuse CBD Isolate into foods, drinks or simply add it to oils or vape products to increase the potency.
Buying CBD Products for Pets
CBD products aren't just useful for humans. In fact, mammals often have the same endocannabinoid system and, as such, CBD can work in the same way for many different animals.
However, you should avoid giving your usual CBD Oils and Edibles to your dogs and cats- these products are designed for human consumption and might cause unwanted side effects for your pets. Luckily, there are also CBD products designed specifically for giving to your pets.
CBD Pet Products are safe-to-use for your furry friends and make it easy for them to consume CBD. You can use products such as JustPets Cat Treats or JustPets Dog Treats and your pets will love them. These CBD-infused pet treats come in various different flavors so you can test them out and find out what your pet likes best.
CBD Isolate vs Full Spectrum CBD
When buying CBD, one distinction you might notice is that products are often labeled either CBD Isolate or Full Spectrum CBD. These are two different types of CBD extract and, while they both work in the same way and provide the same general effects, there are some differences.
CBD Isolate means that the product contains nothing but isolated CBD. It involves a process where the cannabidiol is separated from all other cannabinoids and terpenes to give you nothing but pure CBD. You can also buy CBD Isolate as a standalone product to infuse into foods, drinks, and other products.
On the other hand, full spectrum extracts use the whole hemp plant. In addition to the CBD content, they can also contain other cannabinoids and compounds such as CBG, CBN, and a host of terpenes. Many users prefer full spectrum extracts as they provide more beneficial ingredients, but CBD Isolate and Full Spectrum CBD are both highly useful.
Is CBD Safe to Use?
Although beginner users will understandably be wary about using a new substance, CBD is actually extremely safe to use. Studies show that CBD has a very high safety profile. Many studies find no observable side effects of CBD, and although some users do report side effects, these are usually minimal.
In the worst case scenario, you may experience side effects such as nausea, diarrhea, vomiting, and changes in mood and appetite from using CBD. However, most users experience no side effects whatsoever. You can use it even in high quantities without worrying about negative consequences.
What's more, while users may worry about addiction, CBD has no physically addictive qualities. You can stop using it whenever you want and you won't experience any withdrawal symptoms. It's also impossible to overdose on CBD, meaning you can use as high of a dose as you want.
Many people choose to use CBD specifically because of its high safety rating. In fact, even the World Health Organization vouches that CBD has a very high safety profile with no potential for harm or abuse. Due to low levels of THC, you can also safely use it without failing a drug test.
Conclusion
CBD is a safe and legal supplement that you can now legally buy in the United States in many different ways. Although many cannabis products are still illegal, anyone can legally buy hemp-based CBD products. There's a wide choice of products available, including oils, edibles, topical products, and vape products. You can either find CBD products in stores or buy CBD products online.