DOES CBD HELP IMPROVE EYE CONDITIONS AND VISION PROBLEMS?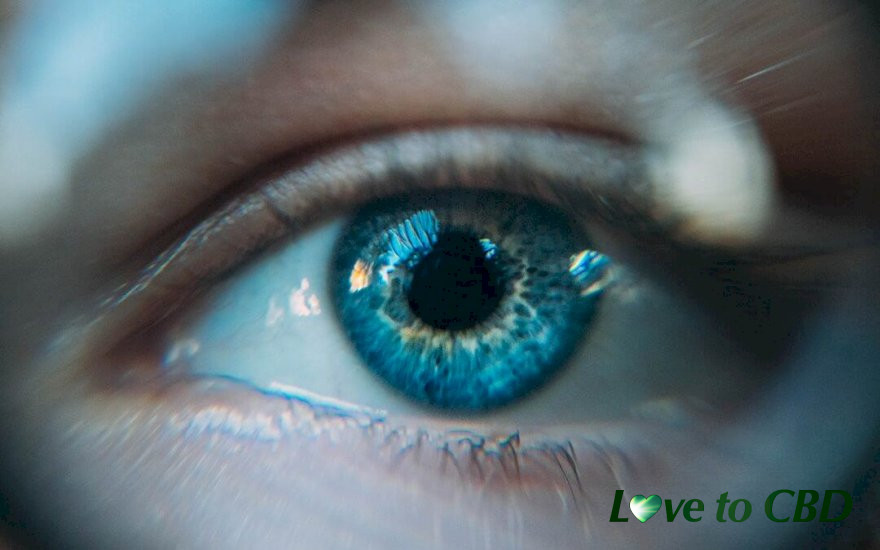 As human beings, our eye health is quite critical to our overall wellness and quality of life. Like it or not, eyesight is our natural primary sense. We use it constantly to obtain the vast majority of our information about the outside world and to alert us about potential dangers and opportunities. This is why it is so terrifying to us when things start to go wrong with our eyes.
Unfortunately, there are a variety of conditions and injuries that can damage the eyes or cause the loss of these precious organs completely. In addition to this, many of these ailments are often quite difficult to treat with traditional medical techniques and medicines. But is it possible that CBD can help improve problems with our eyes and vision? Let's take a closer look at the possibilities of cannabinoid therapy for solving eyesight issues here.
DOES CBD HELP IMPROVE EYE CONDITIONS AND VISION PROBLEMS?
CBD, which is also known by its proper scientific name cannabidiol, could have the potential to improve a variety of different physical and emotional ailments that traditional medical practices have a lot of difficulties treating. This is one of the main reasons that CBD supplements have become so popular nowadays. To date, there has been only a small amount of scientific evidence that has been collected on this compound's effect on eye health. But quite a few people have been reporting very promising results.
ARE THERE ANY CBD MACULAR DEGENERATION TREATMENTS?
Macular degeneration is an eye disease that leads to blurriness or complete degradation of the center field of vision. Unfortunately, there is still no treatment that can cure or reverse the damage done by this worrisome ailment. Current therapies include laser/light therapy and medications directly injected into the eye. However, these options are only somewhat effective and can come with major negative side effects.
Quite surprisingly, CBD could have the potential ability to control macular degeneration. Recent studies have illustrated that cannabidiol might be effective at limiting a key damaging element of this disease. VEGF, which stands for vascular endothelial growth factor, is one of the main contributors to macular degeneration and it is primarily treated nowadays with a grueling schedule of eye injections. However, CBD could have what it takes to stop the progress of VEGF without the extreme pain and other side effects of these injections. On top of this, CBD has a reputation for its anti-inflammatory properties, and it is one of the few compounds that might be able to reduce inflammation in the retinas (which is a key factor in the development of macular degeneration).
CAN CBD OIL FOR CATARACTS BE AN EFFECTIVE THERAPY?
A cataract is a medical condition that is characterized by cloudiness in the lens of the eye. Unfortunately, there is no true cure for this condition as well; the only effective treatment is the surgical removal of the cataract and replacing the affected area with an artificial lens. However, since CBD oil supplements could help with controlling the inflammation of the tissues, cannabidiol might be helpful during post-operative recovery. CBD products could have the potential to help alleviate the anxiety and stress that is common before a cataract operation.
CAN YOU PUT CBD OIL IN YOUR EYE?
Most cannabidiol supplements are ingested through the digestive system (with edibles and tinctures), lungs (with vape oils and devices), or skin (with topical creams and lotions). But is it possible to absorb CBD through your eyes? Do CBD eye drops exist?
Surprisingly, there are actually a few cannabidiol products on the market now that are meant to be directly administered to the eyes. However, it was initially quite a difficult process to figure out how to properly suspend CBD in a liquid solution that would properly absorb into the eyes. This difficulty is due to the fact that cannabidiol products are essentially a type of hydrophilic oil that has difficulty penetrating the watery layer of tears that surrounds the eye and cornea. Luckily, with the use of micro-emulsion technology, it was possible for the cannabinoid industry to finally infuse a gentle CBD-infused product that could safely and effectively enter the eyes. However, please make sure you let your customers know that other types of CBD oil supplements should NOT be administered into their eyes!
CAN CBD OIL HELP WITH DRY EYES?
Chronic dry eyes are usually caused by an overall decrease in tear production or a malfunction of the meibomian gland. The meibomian gland is found in both upper and lower eyelids and produces a type of fatty, oily substance. This substance helps protect our tears from evaporating and leaving our eyes dry.
While a direct link between CBD oil and dry eye has yet to be determined, there does seem to be quite a bit of anecdotal evidence that seems quite promising; quite a few people report their eyes feeling much better and acting more normally after ingesting cannabidiol. It would appear as if CBD's anti-inflammatory effects and ability to decrease the body's production of interleukins (which are often elevated in patients with consistent dry eye issues) are the main reasons for these improvements. Bear in mind that these benefits still have to be scientifically confirmed.
DOES CBD MAKE YOUR EYES RED?
Having red eyes consistently can be extremely annoying. We all try to put our best foot forward at all times to make an ideal impression, but having bloodshot eyes is a distraction that can make that difficult. Unfortunately, if you suffer from chronic red eyes, it can be quite difficult to find a quick and easy solution that works every time. Eye drops help, but they don't work immediately and can be cumbersome to keep on hand.
One of the best ways to deal with red eyes is to determine and avoid the triggers that make your eyes more bloodshot. This is why it makes complete sense to wonder if your CBD supplements can make your eyes red. This is especially true when a common side effect of using marijuana (a plant that can have extremely high concentrations of CBD) are bloodshot eyes. Luckily, CBD is not the molecule found in cannabis that causes eye redness; that is actually a property of another cannabinoid known as THC (which is also the compound that causes marijuana's notorious psychoactive "high").
It is our hope that the next time one of your customers asks you "Do edibles make your eyes red?", you should feel ready to answer them confidently. But are you feeling confident about the services of your current supplier of wholesale cannabidiol products?