CBD Effects: Does CBD Get You High?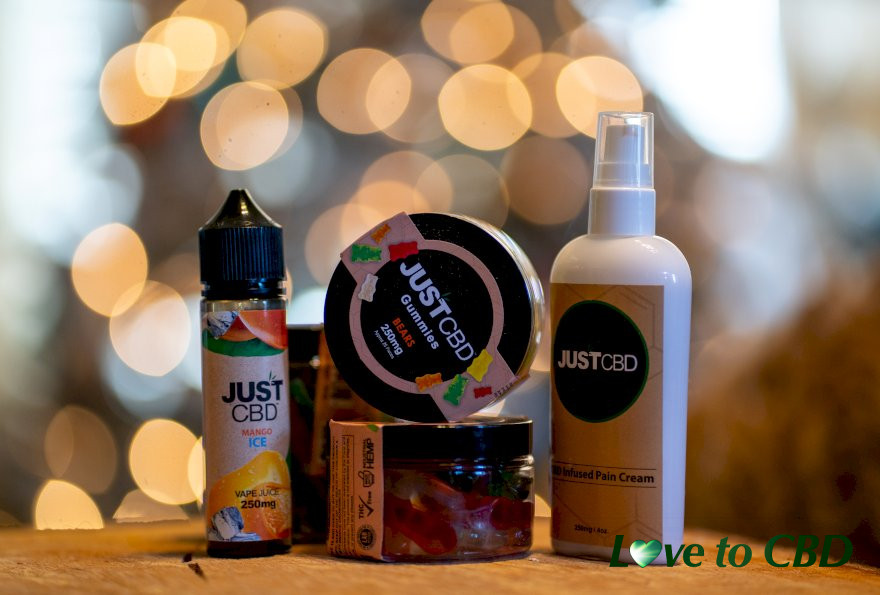 Many people throughout the United States are starting to look into CBD for its many potential mental and physical health properties. However, they are often left with a ton of unanswered questions as they start their quest of finding the right CBD supplements for them. One of the most often asked of these initial inquiries is "Does CBD get you high?" Are you and your clients completely clear on all of the implications of using CBD? If this is not the case, this article may be the perfect place for you to direct your customers to! Let's take a deeper dive into this issue and determine whether or not CBD causes any type of psychoactive effects here:
WHAT EXACTLY IS CBD?
Before we get into the specifics of whether or not CBD supplements get you high, we should first go over what exactly this often-misunderstood chemical is. CBD, which is also known by its scientific name of cannabidiol, belongs to a class of phytochemicals known as cannabinoids. Cannabidiol is a compound that is found in many plants throughout nature. Hemp and cannabis plants, in particular, contain especially high amounts of this molecule (and other cannabinoids). This fact is why most cannabidiol supplements are extracted from either of these two plant species.
HOW DOES CBD GO TO WORK WITHIN OUR BODIES?
CBD and its related cannabinoids interact with our bodies through the endocannabinoid system. The endocannabinoid system is an important regulatory center for the human body. It monitors and mediates a variety of different cognitive and physiological processes by controlling hormonal activity. Among the important biological functions that the endocannabinoid system is responsible for moderating include nausea, sensations of pain, appetite, mood, memory, and even fertility.
This system (which is often referred to as the ECS) is radically different than other important parts of the body because it isn't positioned in just one specific place (like a typical organ). Instead, it is made up of a collection of endocannabinoid receptors that are found throughout the body and the endocannabinoids that interact with them.
CBD and other cannabinoids found in hemp and marijuana have a similar chemical structure to the endocannabinoids that our bodies produce naturally. This allows them to interact with our ECS and can help moderate any deficiencies that we may be having with our internal endocannabinoid production. This is why many people notice various health benefits as they start a consistent cannabidiol supplementation program while their bodies and hormones start to become re-balanced.
WHAT ARE SOME OF THE POTENTIAL HEALTH BENEFITS THAT CBD CAN PROVIDE?
Since the endocannabinoid system is responsible for a variety of bodily functions, CBD has been shown to bring about many different positive health effects. These include varying abilities to:
Control the intensity of pain
Minimize nausea
Bring appetite levels back to normal
Protect against certain neurodegenerative ailments and seizures
Re-stabilize hormone production
Promote relaxation and sleep
DOES CBD OIL GET YOU HIGH?
It is extremely difficult to get "high" on cannabidiol since it is not a psychoactive compound. While CBD is known to cause a relaxing effect on many users, it does not cause them to become intoxicated in any fashion. However, almost every type of CBD oil product on the market contains at least trace amounts of another cannabinoid known as THC, also known as tetrahydrocannabinol. It is the main psychoactive component found in cannabis plants. While the very low concentrations of THC that are in most cannabidiol merchandise are unlikely to make people high, it is possible that overusing these supplements could cause a very mild psychoactive effect.
It should be noted that cannabidiol extracts made from cannabis plants have a much higher concentration of THC than CBD oils made from hemp plants. This means that cannabidiol supplements that were made using marijuana plant material have a much greater chance of causing an unexpected high. This difference in tetrahydrocannabinol concentration is the primary reason that CBD products made from hemp are legal in all 50 states in the US while similar cannabidiol items made from marijuana are only legal in areas that have passed laws allowing for medical or recreational cannabis use.
WHY DO SO MANY PEOPLE ASK THE QUESTION "CAN YOU GET HIGH OFF CBD?"
The main reason that people ask "Can CBD vape oil get you high?" is due to the fact that almost all of the strains of the intoxicating marijuana plant have extremely high concentrations of CBD in them. Since marijuana plants are full of the infamously psychoactive compound tetrahydrocannabinol as well, it makes complete sense that most people would immediately assume that any compound found in cannabis could get them high as well. However, as we touched on before, that is not exactly true (especially in the case of CBD).
WHAT ARE THE MAIN DIFFERENCES BETWEEN CBD AND THC?
While cannabidiol and tetrahydrocannabinol are related, they do some radically different things. First, and most obviously, CBD does not cause an intoxicating high (but rather a relaxing effect) while THC does the opposite. THC also causes a common side effect of marijuana use known as the "munchies" (which is most easily described as a type of incessant hunger). Luckily, CBD is not associated with the munchies at all.
Due to the different effects that these compounds cause, CBD is often used in dietary or homeopathic supplements. In comparison, THC is most often used for intense pain relief or sedation. These phytochemicals also work on completely different endocannabinoid receptors within our bodies. Tetrahydrocannabinol binds with CB1 and CB2 receptors while CBD interacts with GPR55, TRPV1, and 5-HT1a receptors.
WILL CBD OIL MAKE YOU FAIL A DRUG TEST?
Since CBD is not an illegal compound and is rarely monitored for in drug tests, cannabidiol itself will not make your clients fail one. However, since THC is a compound that is often tested for and is found in varying concentrations in most cannabidiol oils, they potentially COULD trigger a positive test. Luckily, that is very rare!
Hemp-based CBD oil products are legally mandated to contain a 0.3 percent concentration of THC or less. Such a low percentage of tetrahydrocannabinol is extremely unlikely to cause a failed drug test. However, if these legal hemp cannabidiol supplements are chronically overused, there is a slight possibility that testable levels of THC could build up within a user's body! But, in practice, this is extremely tough to do! Be aware that using marijuana-based CBD products can cause much a higher chance of triggering positive drug tests since their THC levels can be much higher than 0.3 percent.