There's a new store selling CBD products (and serving coffee!) in Birmingham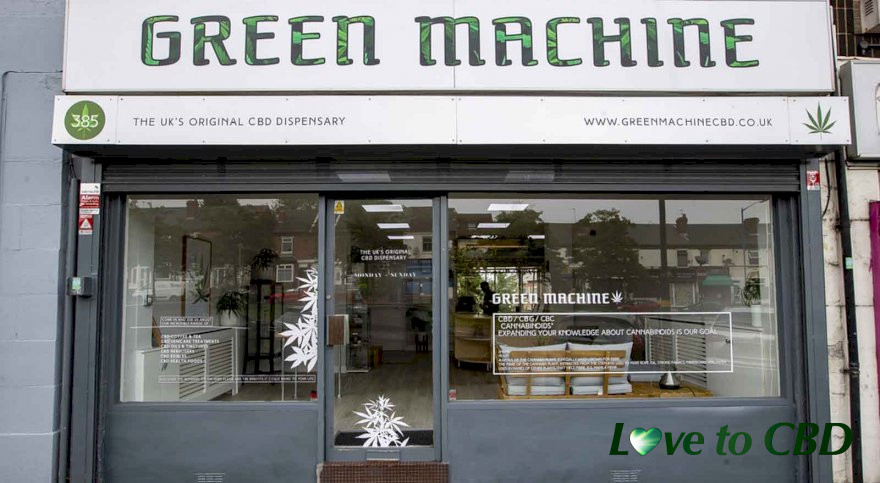 There's good news for lovers of CBD oil based in Birmingham – a new independent shop selling premium cannabidiol has recently opened on Hagley Road West in Quinton.
Yes, if you live in the Midlands, you can now go wild in the aisles as you browse the shelves packed full of products infused with Californian CBD at Green Machine.
All the products sold are based on California-style hemp dispensaries and the owners have vowed to source high-quality CBD products that are free from agricultural chemicals and pesticides, while only working with trusted partners.
Choose from tea and coffee to brew at home, skincare, bath salts, oils and tinctures, nebulisers and sweets and chocolate.
Emphasising that all their products are legal, a spokesperson said they comply with UK Home Office regulations with regards to CBD – notably the inclusion of less than 0.2 per cent of tetrahydrocannabinol (THC), the psychoactive element of the hemp plant that creates the high associated with illegal drug use.
The spokesperson said: "Our products are third party tested in FDA-approved laboratories."
Green Machine added that transparency is key when it comes to selling CBD products that their customers can trust. The spokesperson said: "All of our lab tests are 100 per cent accurate and available in store or online."
On the quality and purity of their products, the spokesperson added: "When we say it's 250mg we can prove it. Our purity is the highest-grade Californian CBD extracts available on the market."
Green Machine is bright, clean and airy and even has a space for customers to relax if a hectic day of shopping takes its toll. There's even a coffee bar if shoppers fancy refuelling with an idyllic blend of coffee with CBD oil and honey.
Plus there's no need for CBD lovers outside of Birmingham to feel left out as the shop also has branches in London, Worthing and Portsmouth.
The launch of the new store signals the significant growth CBD oil is experiencing on our high streets, with Holland & Barrett and market-leading chemist Boots now starting to sell products infused with the oil.