Hemp To Replace Cotton – Is It A Good Idea?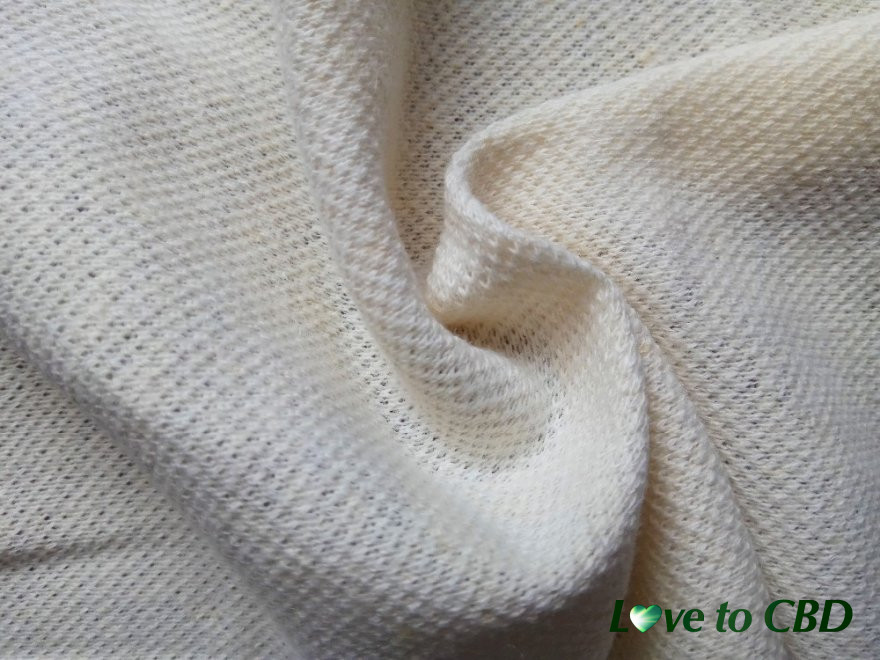 Hemp To Replace Cotton – Is It A Good Idea?
It's unfortunate, but the first thing people think of when they hear hemp isn't "viable cotton replacement" but instead, "Isn't that from the same plant where weed comes from?". This is a conclusion that's rather ignorant of the fact that even though hemp is derived from cannabis (as well as hash and weed from the female version of the plant), it won't get you high, it is nontoxic, and it beats cotton by miles in certain aspects of textile and manufacturing. Don't let your anti-drug prejudices keep you from seeing the value of hemp. Hemp oil, for example, can treat cancer. Hemp could've been used for everything had multiple countries, including the United States, had no banned it in 1937 because of its treat to certain businesses at the time.
Cotton versus Hemp: A Showdown
Materials for Clothing: Hemp has many practical uses, but when it comes to clothing and apparel, it's particularly useful. Clothing is one of those products that affect everyday life and most everyone on the planet makes use of one way or another. Cotton isn't the only resource for clothing, but as far as general usage and commonness is concerned, cotton is the king of clothing materials. However, there are things about hemp that's so much better than cotton, from cost-effectiveness to overall quality (cotton also has aspects of it that allows it to one-up hemp).
Which one is more environment-friendly? Which one isn't banned? Which one in a holistic viewpoint stands the test of viability? Which one is tougher? Which one is less costly or more valuable?
Longevity and Comfort: Hemp is a strong fiber that gets progressively softer the more you wear it. This is a key feature of cotton. It's well-known for its comfort and its ability to be broken in as time passes by. The softness of cotton cannot be denied, but having a threadbare shirt from cotton that breaks down means sooner or later you'll have to buy new clothes thanks to wear and tear. Hemp combines longevity with comfort, in contrast. It becomes softer the more you wear it, but at the same time it takes longer for it to become too wear or too thin for you to wear since it's been worn down by constant washing. It's simply much more durable and stronger than cotton.
Moisture Wicking and Breathability: In this category, it's almost a tie between hemp and cotton. They're both breathable. In terms of wicking, cotton has a natural wicking system. Unlike synthetic fibers that have issues dispelling odors and dealing with moisture, cotton and hemp have superior wicking capabilities. The only downside with cotton is that it's a bit too good at holding moisture, thus causing issues in fabric odor and longevity. Wet cotton that's not dried properly is particularly difficult to handle because of bacteria formation and mildew. Hemp is superior in regards to handling moisture since it's not as absorbent as cotton while still having the same breathability at the same time. It doesn't hold odors, it has anti-bacterial properties, and it wicks moisture just right without being problematic.
Pesticide Usage: Hemp doesn't need pesticides in order to grow to its full potential. In contrast, one of the main downsides of cotton production is that pests love cotton, so you need loads of pesticides in order to keep your crop safe. Organic cotton farming that's safer for the environment is catching on, but at present, cotton is still produced globally in way that takes up 25% of all worldwide pesticide use. If we were to abandon cotton production right now, 25% of pesticide production will be reduced, which will benefit the environment by leaps and bounds. What's more, you wouldn't want to wear something laced with pesticides. Meanwhile, hemp isn't only perfectly fine in growing pesticide-free it also doesn't need chemical fertilizers to develop as well. Since they're "weed", they're about as resilient as weeds.
Aesthetic Beauty: Beauty is in the eye of the beholder, but most people who aren't familiar with hemp might mistake it as something itchy and threadbare. Remember, hemp can gain multiple looks depending on the processes used to remove fibers from the hemp plant stem. It could come in brown, grey, green, black, white, or creamy. This is in stark contrast with cotton and the mostly off-white, cream, or white colorings. Without dyes, cotton can be quite bland to look at. With hemp, it's naturally textured and dynamic while retaining most of the attributes that has made cotton such a popular piece of textile material. You can also dye hemp to make it look any color or any design that you want, plus in the end, it can withstand artistic dyeing quite superbly.
Water Consumption: To grow cotton, you need 1,400 gallons of water per pound. In contrast, hemp only needs half of that amount (around 700 gallons of water per pound). In regards to usage of water, hemp is more cost-effective and environment-friendly. This is especially telling since there are loads of areas in the globe where fresh water is a scarcer and more expensive resource, so you wouldn't want to waste it at all or abuse it since it's a limited resource. Additionally, hemp is is reliable and strong, plus it grows quite quickly with that little water used. In fact, it grows more fiber (about twice or 200% to 250%) than cotton with the same amount of land. If you're in an area lacking of water but not land, hemp is the way to go.
Conclusion
Cotton is the material everyone is used to, but that doesn't mean it's necessarily better than hemp. As this article showcased, there are many attributes to cotton that hemp is superior to. Hemp is certainly giving the most common clothing fabric known to man a run for its money in terms of longevity, comfort, wicking, breathability, pesticide usage, aesthetic beauty, water consumption, and so forth. In many ways, hemp is better than cotton at being environment-friendly and conservationism-compliant. If you want to stay in natural harmony with Mother Nature, hemp is the obvious, organically grown answer! Yes, cotton is more common and hemp production may be banned, but that could change when more demand for hemp is made known.
Author Biography: Nataly Komova
Author Biography: Nataly Komova Author Biograhy: Nataly Komova founded Chill Hempire after experiencing the first-hand results of CBD in helping her to relieve her skin condition. Nataly is now determined to spread the word about the benefits of CBD through blogging and taking part in events. In her spare time, Nataly enjoys early morning jogs, fitness, meditation, wine tasting, traveling and spending quality time with her friends. Nataly is also an avid vintage car collector and is currently working on her 1993 W124 Mercedes. Nataly is a contributing writer to many CBD magazines and blogs. She has been featured in prominent media outlets such as Cosmopolitan, Elle, Grazia, Women's Health, The Guardian and others.
Interesting Facts About Nataly
Tell us something unusual about yourself: I am a massive vintage car fan. I am doing up a 1992 Mercedes W124. The next project will be on a Mercedes SEC, a timeless model.
Favourite place in London during the summer: Kew Gardens, Richmond park.
Greatest challenges facing the CBD industry this year: Quality control and lab testing of CBD brands.
What made you to start blogging about CBD: CBD cream and tinctures have helped me to get rid of my skin condition. I was sceptical about CBD products at first but once I saw my condition disappear, I was convinced. I am determined to contribute to the CBD debate and help to educate the public. CBD products have a very wide appeal.
Websites: Chill Hempire Reddit Twitter Medium Pinterest LinkedIn YouTube Contact: [email protected]