Can I Buy CBD Legally?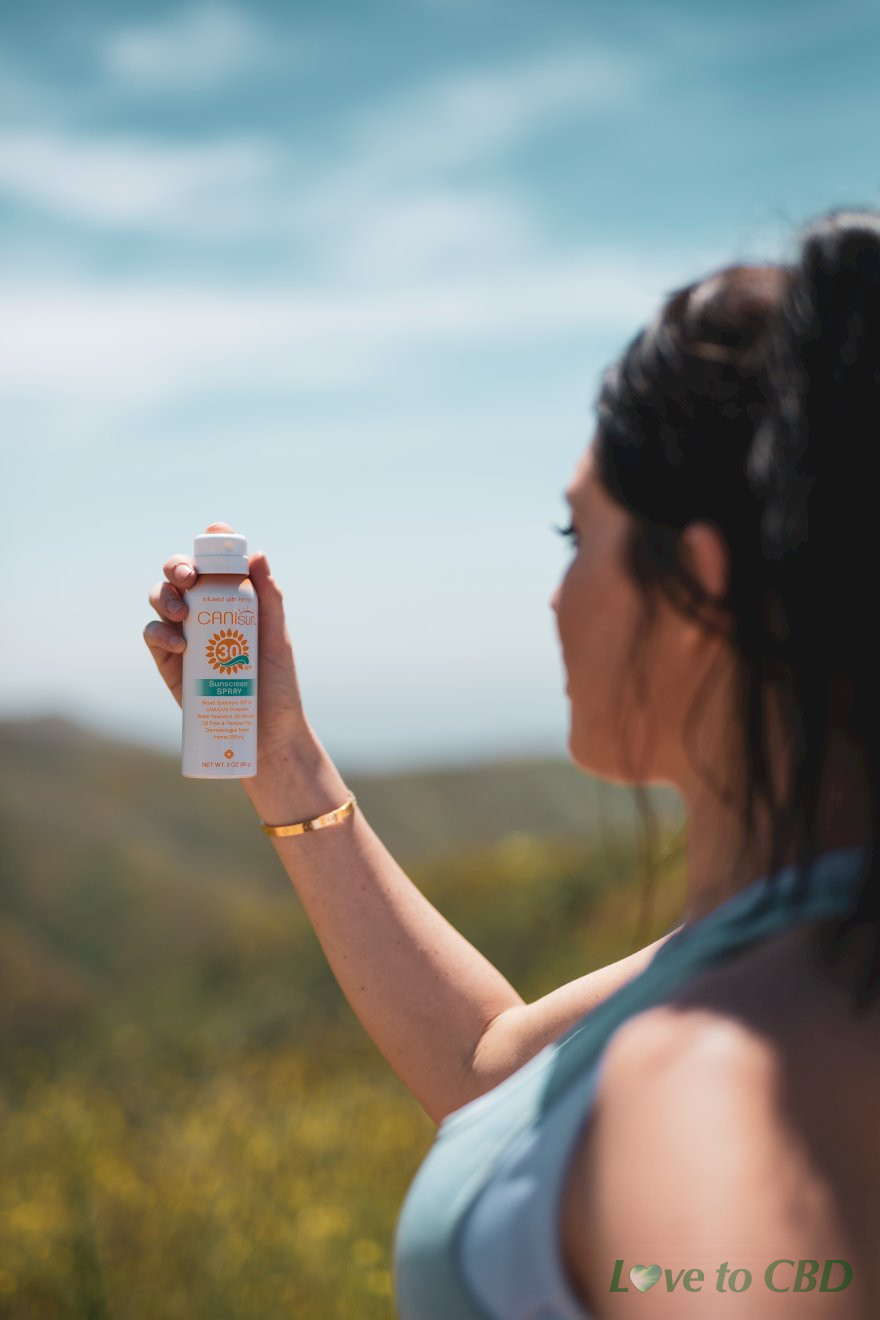 There is a lot of confusion when it comes to the laws and regulations in the CBD industry. Although CBD has made some headway in becoming less stigmatized and more available, there are still some important rules to follow in order to ensure you're following the law. With so many products and choices available on the market, having the right information in mind will help you get started on your CBD journey.
Firstly, What is CBD?
CBD is short for cannabidiol. Cannabidiol is a chemical compound, known as a cannabinoid, from the Cannabis Sativa plant otherwise known as hemp or "marihuana" plant (more commonly spelled "marijuana")*. Hemp plants are cannabis plants that contain less than 0.3 percent of the cannabinoid THC (Delta-9-Tetrahydrocannabinol), while other varieties of cannabis plants contain higher concentrations of THC. Unlike THC, CBD is non-psychoactive, meaning the majority of people will not experience a high. Instead, CBD interacts with the endocannabinoid system in your body and can help ease pain and manage illnesses. According to Junella Chin, DO, an osteopathic physician, approximately 5% of people do experience some feeling of an altered state. She explains that there are two reasons for this; First, they also tend to be sensitive to over-the-counter medications Acetaminophen and Ibuprofen. Second, they unknowingly purchased CBD that also contains THC. For this reason, it's especially important to select third-party-tested CBD products, like the CBD Gummies from JustCBD, so you know exactly what you're buying.
Are Hemp Oil and CBD Oil The Same?
No. Hemp oil is pressed from hempseeds, which contain no cannabinoids, meaning there is no CBD or THC. The seeds are cold pressed and the oil can be used for a variety of things like cooking, beauty products, fuel, plastics, and even paints. Some companies may mislabel their products as CBD oil or containing CBD oil, when they actually only contain hempseed oil, a much cheaper product. Conversely, some brands may market their products as hempseed-based rather than CBD-based as a way of avoiding FDA regulation. Again, this is why it is so important to shop brands that are third-party tested. JustCBD has a great line of trusted CBD bath and body products like bath bombs and massage oils, as well as hemp soap that is CBD-free.
So is CBD Legal?
It's complicated. According to The Ministry of Hemp, hemp crops popped up in America in 1616 in order to make ropes, sails, and clothing. In fact, industrial hemp was highly encouraged as a crop in the United States until Congress passed the "Marihuana Tax Act in 1937", which discouraged farmers from planting hemp crops. In 1970, The Controlled Substances Act classified hemp as an illegal Schedule I drug, meaning cannabis, including hemp, was viewed as having no medical benefit and having a high risk of abuse. For context, other Schedule I drugs include: Heroin, Lysergic acid diethylamide (LSD), 3,4-Methylenedioxy-Methamphetamine (MDMA/Ecstasy), and Psilocybin (magic mushrooms). On December 20, 2018, the "Farm Bill" was passed and industrial hemp was finally removed from the Controlled Substances Act. Great, so everything is legal now, right? Not quite. Now that hemp and its derivatives are free from the DEA, a new regulatory agency is involved: the FDA. CBD oil now falls under the purview of the FDA and State Legislation. To date, the FDA has focused its efforts on ensuring that CBD and hemp products do not make medical claims and the rest of the access and legality of the product is decided at the State Level. There are currently 3 States where CBD is fully illegal: South Dakota, Idaho, and Nebraska. In all other States, CBD is either fully legal or legal with certain restrictions. To get specific information on your state, be sure to check your state's website or local guides.
Where Can I Purchase CBD?
CBD is available in many health food stores, CBD shops, and online. You can even find some products in your local grocery store and pharmacy. With so many options, it can be difficult to pick the right product for your needs. Wading through the choices and the brands can be overwhelming so here are a few tips to follow when deciding which CBD product and brand to buy:
Batch Number and Testing
Although I have stressed the importance of purchasing CBD products through a third-party tested supplier, the good news is this is not as difficult as you think! CBD products with a clearly marked batch number is a good indicator that industry standards are being met. Batch numbers are used to track production and ensure recalls can be made if necessary. Most reputable vendors will provide you with proof of third-party testing at your request, or even have it set up on their website so you can check it at will using batch numbers. For example, JustCBD offers lab report access on their website for all of their products. By simply entering the batch number on your product into their finder, you can pull up and view the lab report associated with your product and feel secure knowing you have received high-quality and trusted ingredients.
Curative Claims
Any CBD product that claims to cure disease or illness is in violation of the FDA. Although there is research on the beneficial effects of CBD for treating illnesses such as seizures, depression, anxiety, acne, and more, CBD products cannot make claims to treat medical conditions under current regulations. If they do, it suggests the company is willing to break rules and you may not be receiving a high quality product. There should also be an FDA Disclaimer on any dietary supplement.
Instructions and CBD Dosage
Always look for a product that explains how to use it effectively and how much to use. CBD dosage can vary between individuals, so knowing how much each piece or vial contains will help you reap the benefits of the product. JustCBD Gummies come in a variety of potencies ranging from 7mg per gummy, to 31mg per gummy. Knowing this will help you tailor your intake for the desired result.
Is it Legal to Receive/Send CBD in the Mail?
If you decide to purchase CBD online, it is perfectly legal to receive CBD products in the mail across all 50 states, providing you're following Federal law and the CBD is derived from hemp and contains less than 0.3% THC.
As far as sending products through USPS, there are some federal guidelines that must be followed so be sure to contact USPS and get the most up-to-date requirements.The same is true for private courier companies in the US.
Is it Legal to Travel With CBD?
Thanks to the "Farm Bill", you can legally travel with CBD (again, as long as it's hemp derived and contains less than 0.3% of THC) throughout the 50 states. That being said, if you are traveling by plane, you will still need to adhere to TSA regulations surrounding the amount of liquid allowed on flights. JustCBD Jetsetter Gummies are a perfect travel companion.
Final Thoughts
Keeping these tips in mind will help you navigate the complex world of CBD, whether it's in a shop or online. Knowing the difference between CBD, THC, and Hempseed Oil will ensure that you're following legislation and receiving the product you truly want. It's important to approach CBD with a certain amount of skepticism as the sudden boom (or Green Rush as it's been labelled) in the industry makes it a prime target for abuse and false claims. The CBD industry is a multi-million dollar industry that is still working out regulation and legislation both Federally and at the State level. Like all supplements and food products, you want to enjoy high-quality and safe CBD products. Taking the time to review lab reports and company standards will go a long way in ensuring your satisfaction with CBD. Once you've done your homework, you can sit back and relax with your new CBD products.
* Writer's note: Although commonly referred to as marijuana or marihuana, it would be irresponsible of me during this time of political unrest to not explain the racist history of the word. Although being cultivated in America for hundreds of years prior to being outlawed, cannabis became associated with Black Americans and Mexican Americans toward the end of WWI through sailors and other Caribbean immigrants. Prior to this, cannabis was only used industrially for materials, and not recreationally. The prohibition was in full effect and cannabis was cheaper and more readily available so its popularity rose, especially after the Mexican Revolution in 1910, which saw a high rate of immigrants fleeing Mexico and arriving in the Southwest states. Wanting to assert their political power to maintain the caste system of the time, White Americans began using the term "Marihuana" or "Locoweed" to make cannabis sound more exotic and associate it directly with the Spanish-speaking immigrants they were trying to control. They even added a "j" in an attempt to make it more "Mexican" and therefore tap into the anti-immigrant sentiment of the time. In 1930, Henry Anslinger, the founder of the Federal Bureau of Narcotics and staunch racist, launched his campaign against cannabis and insisted that marijuana led to insanity, murder, and crime. He is famoulsy quoted as saying, "Reefer makes darkies think they're as good as white men. The primary reason to outlaw marijuana is its effect on the degenerate races."
By 1931, 29 states had outlawed cannabis. In 1936, "Reefer Madness" was in full effect with a series of short videos depicting young white children smoking weed and descending into a life of crime and sin. This is what led to the "Marihuana Tax Act, 1937".